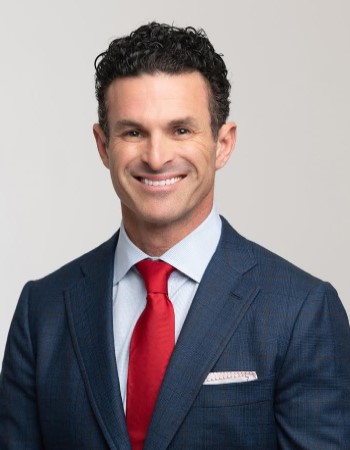 Dr. Craig Greene is an Orthopaedic Surgeon at Baton Rouge Orthopaedic Clinic in Baton Rouge, LA. Most recently, Dr. Greene was elected as the LPSC representative to the Organization of MISO States (OMS) after serving as Chairman of the Public Service Commission in 2021.
During the COVID-19 Pandemic in 2020, Dr. Greene was called upon by Louisiana's leaders to serve on the Louisiana Legislative Advisory Task Force on Economic Recovery, Chairing the Public Health and Safety at Work working group.
Dr. Greene has served as Chief of Surgery at Our Lady of The Lake Regional Medical Center in Baton Rouge, Clinical Assistant Professor of Orthopaedic Surgery at LSU Health Sciences Center in New Orleans, and as Chief of Orthopaedic Surgery at The Surgical Specialty Center in Baton Rouge.
As a gubernatorial appointee from 2013-2018, Dr. Greene served on the Louisiana Emergency Response Network. He is a member of the American Academy of Orthopaedic Surgeons, Orthopaedic Trauma Association, and is Board Certified in Sports Medicine.
Dr. Greene has a passion for disaster relief orthopaedic trauma and humanitarian care around the world. He founded the Dr. Greene Charity, www.greenecharity.com, which provides humanitarian aid in disaster relief throughout the world. Dr. Greene organized the sending of 12 medical teams to Haiti in response to the 2010 earthquake, as well as assembled aid for healthcare victims in Nepal following 2015's earthquake. Additionally, Dr. Greene has volunteered his services at Medical Centers of West Africa and in Columbia, as well as travelled on several medical mission trips to Honduras with his daughter.
Dr. Greene completed his undergraduate degree at Louisiana State University in 1996 where he was a member of the football team as a strong safety from 1992-1994. He received his medical degree from Louisiana State University Health Sciences Center in New Orleans in 2000. He completed his residency at Texas A&M Department of Orthopaedic Surgery at Scott and White Hospital in Temple, TX in 2005 followed by a fellowship in Orthopaedic Traumatology and complex fracture care at Harborview Trauma Center, University of Washington in Seattle, WA in 2006. He is a member of the Alpha Omega Alpha medical honor society.
Dr. Greene completed his MBA, with honors, at Yale University in 2016 and is passionate about societal and healthcare sustainability.
Dr. Greene is a Veteran of the United States Navy (Reserves), where he served as a Commander.
Dr. Greene grew up in Maringouin, LA. He has been happily married to his wife, Kristen, since 1996, and they now live in Baton Rouge, LA with their five children - Hadley, Cass, Gabe, Ryder, and Boomer. They attend Healing Place Church.
Dr. Greene was elected in a special election in the fall of 2017 to fill an unexpired term and was re-elected for a full term in the fall of 2018. The current term ends December 31, 2024.
Commission District Geographical Area
Ascension*, Assumption*, East Baton Rouge*, East Feliciana, Iberville*, Lafayette, Lafourche, Livingston*, Pointe Coupee, St. Martin*, Terrebonne, West Baton Rouge*, West Feliciana
* Some parishes are divided according to precincts. Refer to Act 2 of the 2022 First Extraordinary Session